Andrei Tarkovsky: A Photographic Chronicle of The Making of The Sacrifice
by Layla Alexander-Garrett
Andrei Tarkovsky's last film The Sacrifice was shot during spring and summer 1985 on Gotland and in Stockholm. This book contains more than 250 photographs taken over the course of the shooting period, from the first day of filming to the last. You will not see in these photographs a posing director, or posing members of the film crew, no; rather you will see a visual record capturing our workday, rehearsals, pensive moments, minutes of repose and instances of extreme tension. Time and memories slip away, but photographs bring back to life the details, atmosphere and mood. This book fulfils a desire to share with everyone who values the oeuvre of Andrei Tarkovsky that "sculpted time" – those captures moments – when we filmed, in Sweden, the work that was to become his testament to the world, in order to impart, in whatever way possible, the irrepressible, incandescent energy that burst forth from the director in a continuous torrent, affecting and enchanting every one of us who came into his presence.

Layla Alexander-Garrett


ISBN: 9780957041622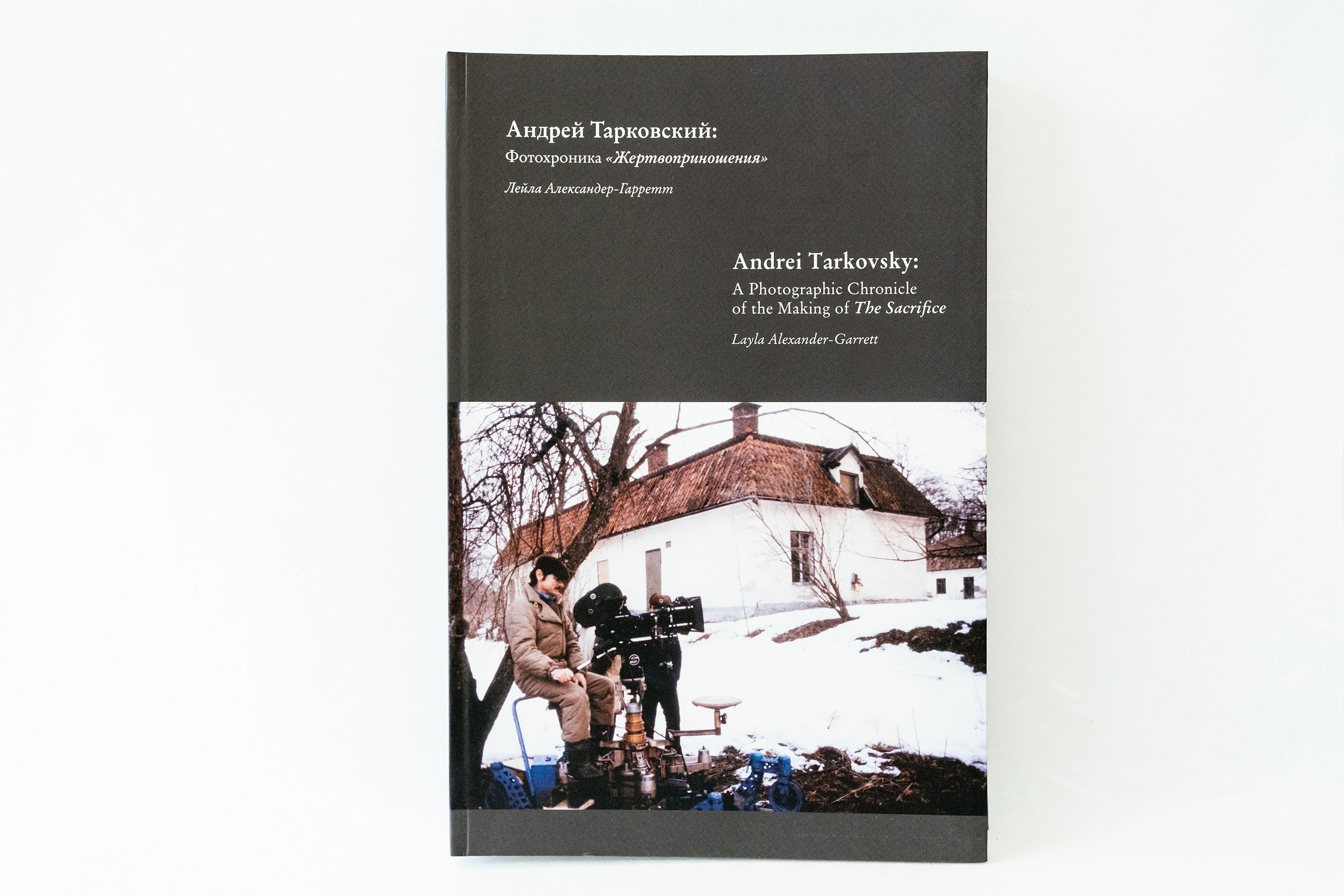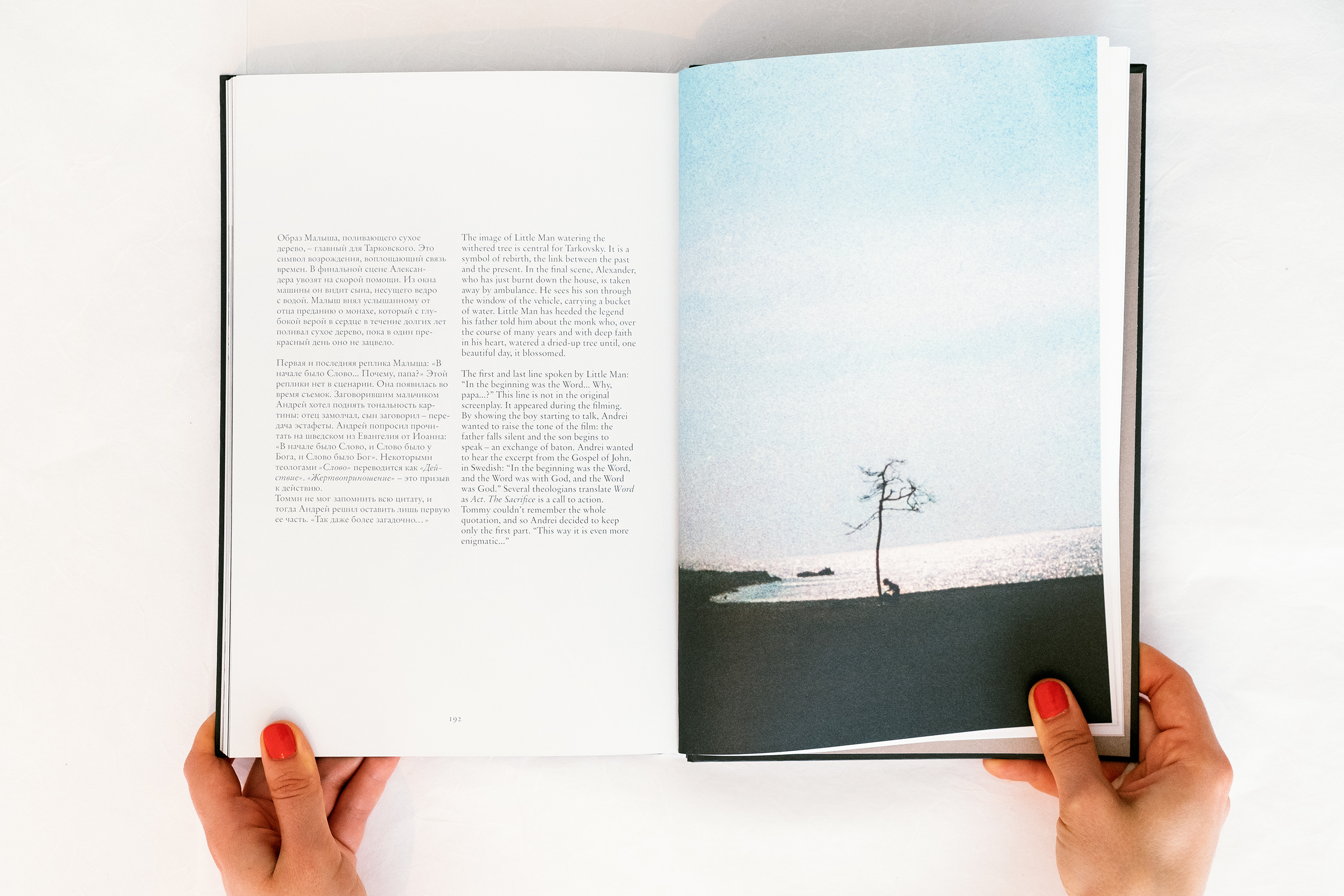 Nelli Fomina. Costumes for the
Films of Andrei Tarkovsky
Published for the first time in a single volume are the sketches and photographs from the archive of Nelli Fomina, who designed the costumes for the films of Andrei Tarkovsky and was the director's friend and 'right-hand woman' for many years. She contributed to the creation of films which were to become classics of world cinema: Solaris, The Mirror and Stalker. Her reminiscences contain many previously unknown details regarding the creation of these films. This book is not just a masterclass of how to use costume for the projection of the unique characters in those pictures, but also a 'photograph album'. A large part of the book consists of photographs taken by Nelli Fomina on sets used for Stalker, which are reprinted here exclusively. Another important part of this volume brings the reader the reminiscences of Sergei Naugolnykh, who worked as the assistant camera man on Stalker. He shares with the reader his observations about how complex production issues were resolved on set.

Compiled by Anastasija Nikitina and Fedor Ermoshin. Co-produced by Anton Sazonov (After Hours Films)

Zhar-ptica Book Design Competition Finalist 2018



ISBN: 9780957041646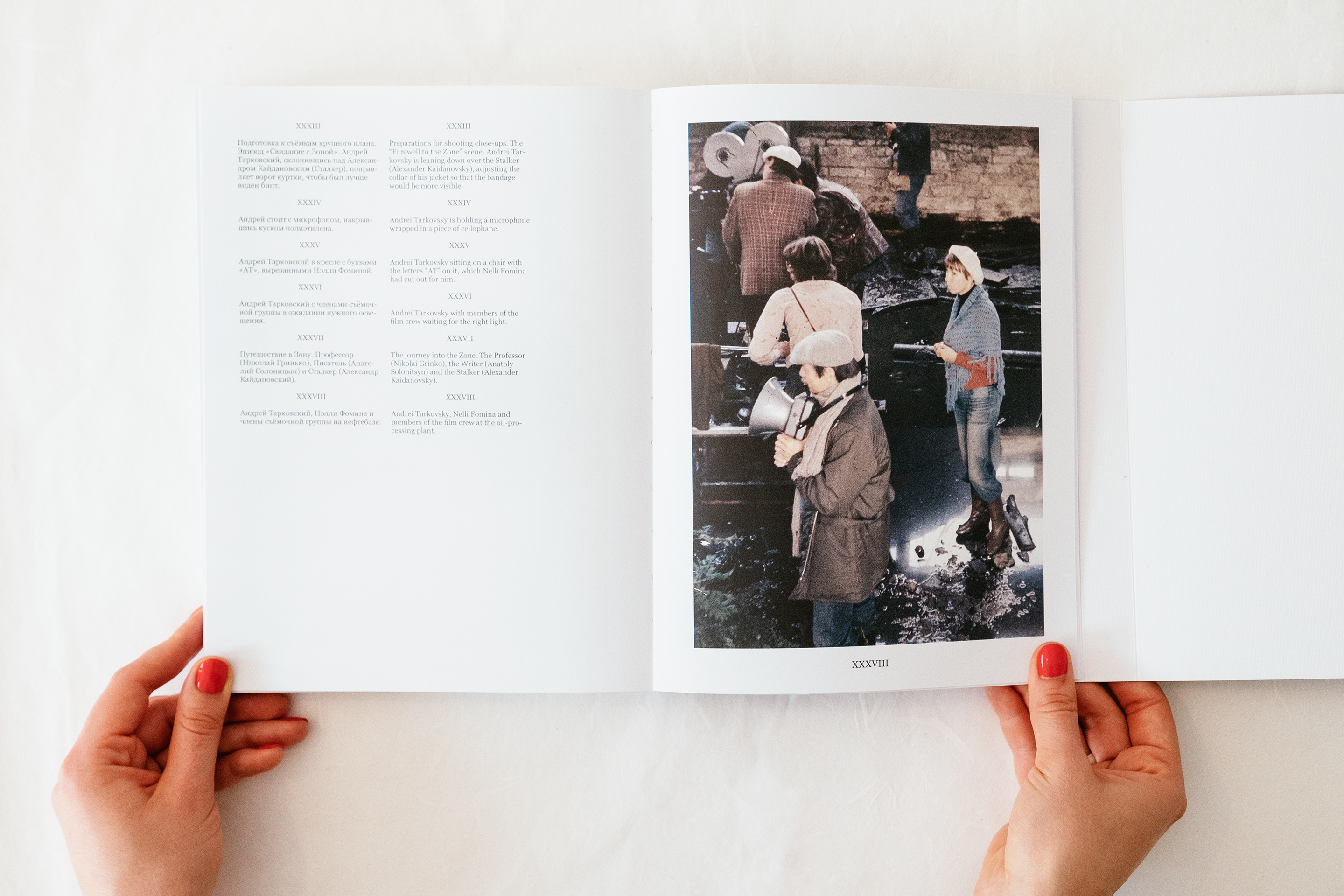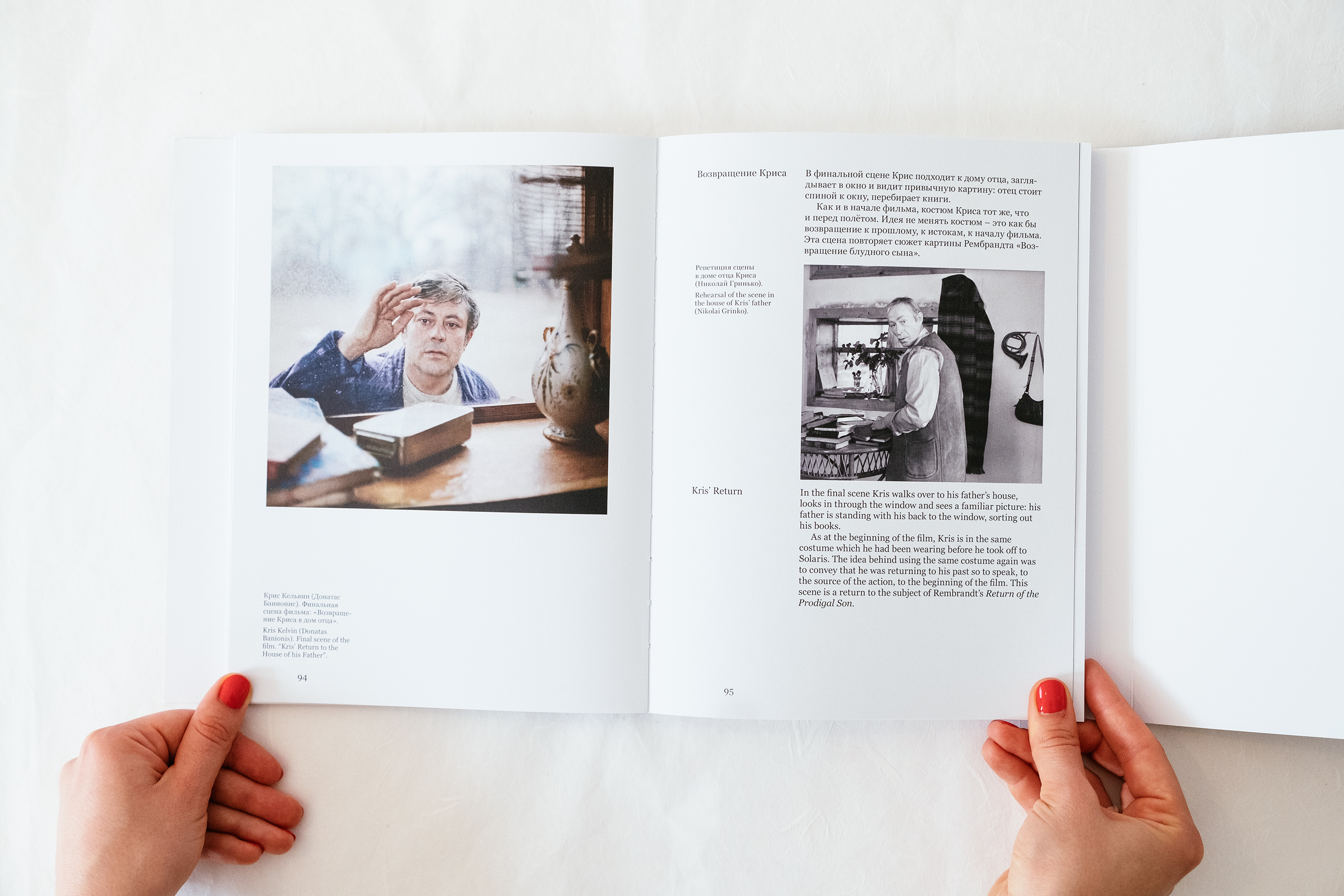 История создания фильма
Андрея Звягинцева «Елена»
Елена — глазами своих создателей. Елена из перспективы режиссёра (Андрей Звягинцев), сценариста (Олег Негин), оператора (Михаил Кричман). Елена в разной степени приближения. Елена как история. Елена как мизансцена. Елена как цвет и звук, как пространство и ритм. Елена как существование — актёра в кадре, человека в мире. Что такое современный кинематограф, каков его новый язык и новый на него отклик? Книга строится на материалах интервью, дневниковых записей, переписки, мастер-классов для студентов-кинематографистов и бесед с широкой аудиторией.




Nat Urazmetova. The Persimmon's Fruit
The Persimmon's Fruit
is an intimate photographic essay by Nat Urazmetova. Depicting the author's journey to Japan, it seeks the new sensibilities and subtler connections unfolding when imagery and poetry loop together in a book format.
Documentary yet also introspective, the photographs in the book seize and transmit the concealed rhythms and delicate emotions. There is a tenderness found amongst the grandeur and geometry of cityscapes, and elegance seen in haphazard encounters. The details, which often passed unnoticed, stimulate the author's gaze the most, and the poetic verses deepen the emerging narratives far beyond the depicted.
The Persimmon's Fruit
is an assemblage of the subjective observations about the essence of Japanese culture, altogether creating a poetic story that enfolds both the stillness of a photographic image and the transitory, time-wrapping, nature of cinema. It is also a visual reflection on the concepts of 'traces' (omokage) and 'changeability' (utsuroi) found in the works by Seigow Matsuoka. 'The traces quiver, their shapes altered by the circumstances under which they are resurrected. That is the nature of traces of Japan. They are not static… The images that strike us as somehow 'Japanese' reveal that quality only in fleeting traces'. (Seigow Matsuoka "The Legend of Traces" in Yohji Yamamoto & Ai Mitsuda
My Dear Bomb (
Ludion, 2010, p.175.)
Rather than attempting to arrive at something descriptive and concrete, the book is instead trailing the elusive atmosphere, accentuating the beauty in imperfections and incompleteness, through light and shadow, contours and fragments, whispers and feelings.
The book is shortlisted for
The Royal Photographic Society
Photobook Exhibition
ISBN: 9780957041653
Elena. The Making of
Andrey Zvyagintsev's Film
Elena through the eyes of the film's creators. Elena from the perspectives of the director (Andrey Zvyagintsev), scriptwriter (Oleg Negin) and director of photography (Mikhail Krichman). Elena approached from different angles. Elena as a story and a staging. Elena conveyed through colour and sound, through space and rhythm. Elena as a mode of existence – for the actor within a shot, for an individual within a world. What is a contemporary film-maker, what does their new language comprise of and what are the responses to the work? This book compiles material from interviews, diary entries made during shooting, written correspondence plus master classes for film students and conversations with the general public.